Natural Element Homes
At the Hardwood Mall
Log

/

Hybrid

/

Timber Frame

/

Tiny Home Design Center 
We at the Hardwood Mall are proud to announce a new relationship with Natural Element Homes of Sweetwater, Tennessee. Natural Element Homes has a long history specializing in home designs, exterior finishes, and log and timber elements, that bring the essence of the natural world into your home.               
Pair this up with The Hardwood Mall's unique hardwood floors, doors, furniture, and interior finishes, and you have a striking thing of beauty, as well as a most wonderful living environment to call home.
What We Do at the Hardwood Mall
"Total utilization of our renewable hardwood resources… even the sap!"
Coming Soon to The Hardwood Mall
The Hardwood Cottage Timber Frame Model Home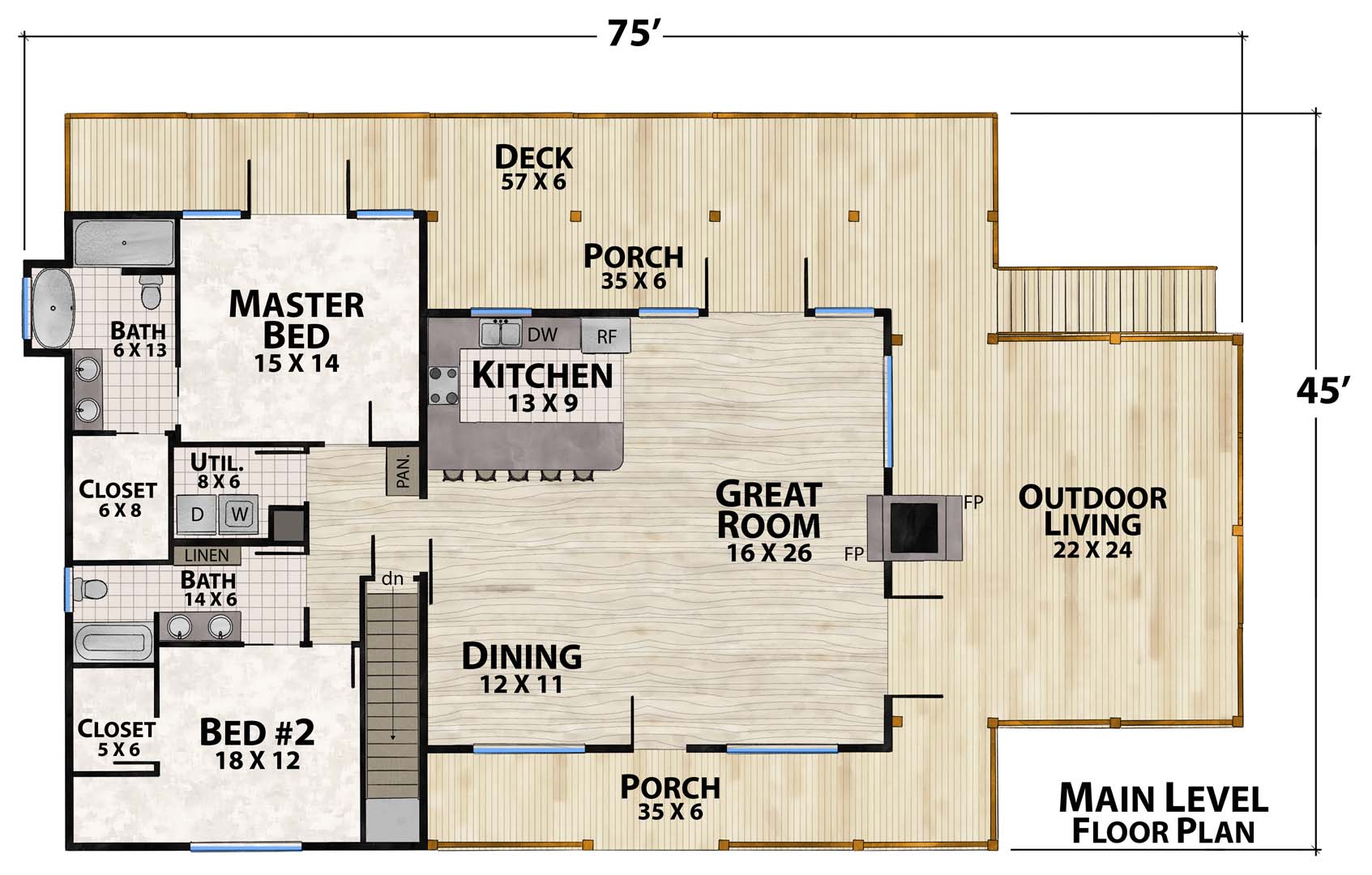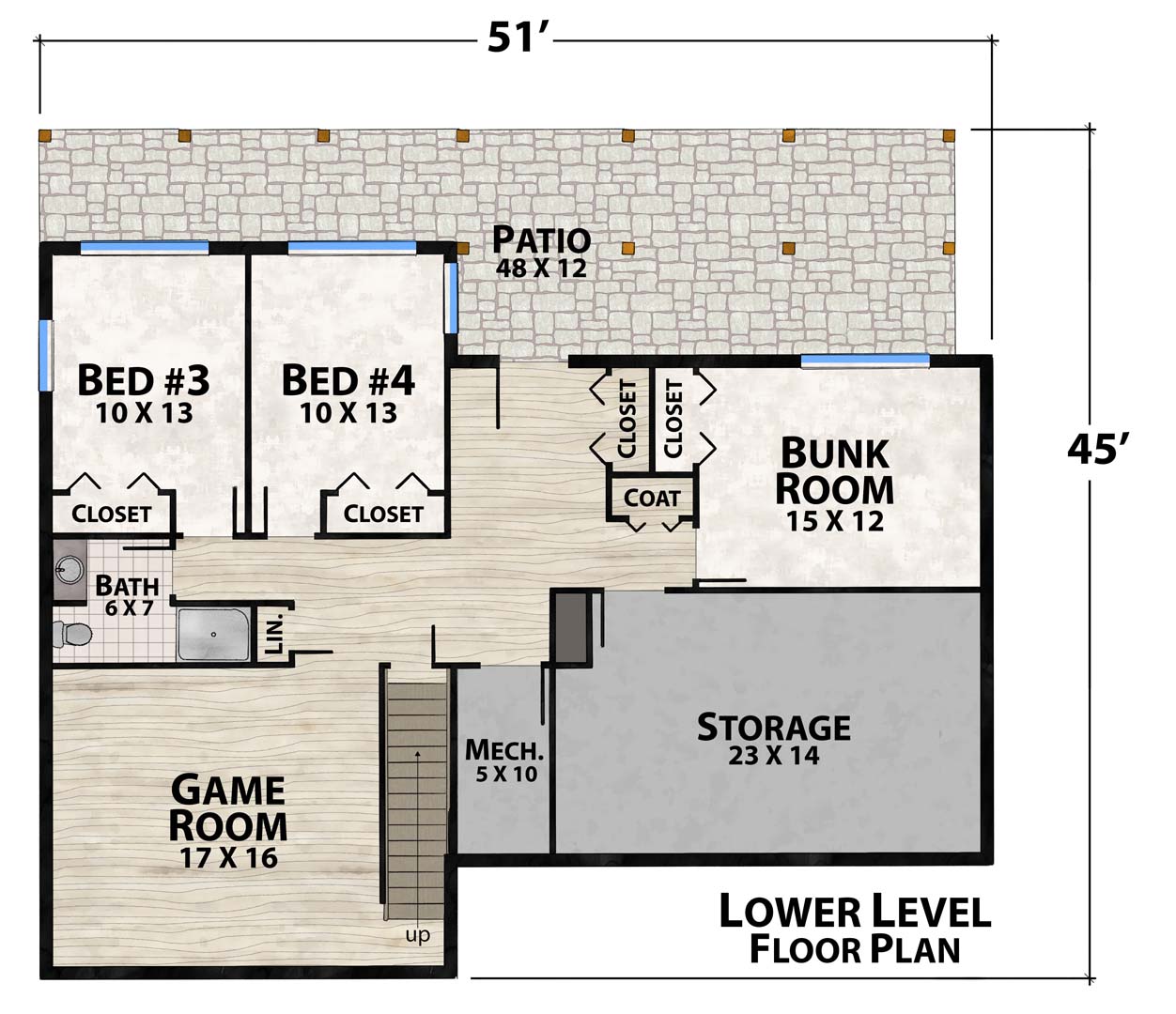 Log Homes at the Hardwood Mall
Log Homes and Log Cabins
Time and trends mean nothing to the perennial beauty of log homes. The most basic of construction, yet the most dynamic of structures, log homes are a favorite of those people who long for simple comfort and beautiful design. Hand-crafted or milled logs of eastern white pine or other species are used with the utmost precision to create a home that uniquely fits your personality and lifestyle.
Many Americans have a love affair with log homes. Perhaps it's because these unique homes are a big part of our national heritage. Can you imagine what the early American pioneers must have thought about all that beautiful timber? Perhaps the renewability of logs also plays a part in the mass appeal to Americans. Just think where we would be if we had not had these valuable resources to build our nation with. And think where we will be if we ever fail to manage these resources properly.
Natural Element Homes' founder is a degreed and certified forester, and Natural Element Homes will always practice responsible, sustainable forestry and will only do business with like-minded mills and land holders. With these practices in place, Natural Element® Log Homes will be around forever, for your kids and mine! Please note that all Natural Elements® are either RECLAIMED, RECYCLED, RECOVERED, or RENEWABLE.
"Timeless homes that reflect your unique tastes… Natural Element Log Homes."
Hybrid Homes at the Hardwood Mall
Hybrid Homes – The Best of Both Worlds
A hybrid home utilizes conventional stick-built construction to provide the super structure of the home. Typically, some degree of timber frame is also included in the construction. The timber frame is employed in specific areas of the home where "the wow factor" is most desired, such as in the great room, kitchen and dining areas. The remainder of the home can be constructed without the use of timber or with limited use of timber.
"Using conventional construction techniques to produce a one-of-a-kind home."
Why is this so important? Flexibility and style. Perhaps you prefer the simple beauty of logs for your entrance, but want the drama of timber frame in your living room. Or you must have a stone fireplace in your living room. Using a combination of building techniques and structural or decorative elements, hybrid homes appeal to homeowners looking for the best of all worlds.
Timber Frame Homes at the Hardwood Mall
The Ultimate in Custom Homes
Timber frame homes feature large structural wooden beams visible throughout the interior which act as the structural skeleton of the home. The timbers are cut to fit together and connect with specialized joinery such as mortise-and-tennon connections held tightly together by wooden pegs. The timber frame serves the dual role of providing structure for the home as well as artistic beauty. Timber frame construction techniques have been used for hundreds of years throughout the world.
"Warmth, strength, security; these are the elements of a Natural Element timber frame home."
Natural Element Homes uses CNC equipment to produce high-quality, precision-milled timber frame systems. We offer Douglas Fir as our primary timber specie. We also use White Pine, Oak, Cypress, Western Red Cedar, and Southern Yellow Pine timber species. We produce both EPS and URE SIP panel systems to enclose our frames — keeping the elements out. Conventional stick-frame enclosures are also utilized.
Timber Frame
EZ
Luxury Timber Frame Homes the
EZ

Way

Introducing Timber Frame EZ from Natural Element Homes, the easy way to build a custom, luxury Timber Frame home. We're making Timber Frame home design and construction faster, simpler, and more affordable. Featuring a diverse array of custom home plans, Timber Frame EZ offers many "starting points" for you to choose from. Use this starting point as a base for your own customizations, and configure our base package to incorporate your own wants, needs, and tastes.
Tiny Homes at the Hardwood Mall
Big Charm in a Small Package
"We look forward to servicing the Tiny Home buyer and the lifestyle Tiny Home living promotes."
Tiny homes, technically defined as a home that is under 400 square feet, are filling a wonderful niche in the home-owning landscape. Some are being built on wheels for ease of relocation, others on foundations as permanent residences. We acknowledge that Tiny Home living is not for everyone, but for those who embrace the minimalist tiny home lifestyle, it has become a solid way of life. At Natural Element Homes at The Hardwood Mall, we embrace and support this choice with a full range of Tiny Home choices. We look forward to servicing the Tiny Home buyer, and the lifestyle Tiny Home living promotes. 
Home Design Services at the Hardwood Mall
Design Pack – Ultimate Design Freedom
Total Design Freedom: Control every aspect of your home's design. Your home, your way!
3-D Virtual Walkthrough: See your entire home in a 3-D Virtual Walkthrough before construction ever beings
Polite, Professional Assistance: Work one-on-one with our friendly, experienced, in-house Designers 
Virtual Design Center: Work collaboratively without leaving the comfort of your home
Bid-set CAD Plans: Engage builders and bankers with plans designed to propel your forward in the process
Estimating Assistance: Receive estimates throughout the Design phase so that your project stay on budget
No Arbitrary Limits: Take the time you need, design the home you want. Your home, your way!
"Enjoy the process of designing and building your very own Natural Element Home."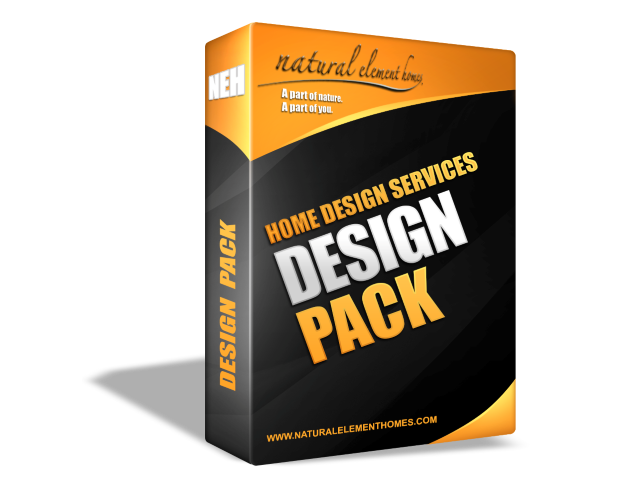 The Industry's Best Home Plans
Natural Element Homes has produced hundreds of the best custom log and timber home designs on the market. With plans spanning the gamut of sizes, styles, and aesthetics, we've probably got the perfect plan for you. And if not, we can certainly design it. Choose one of our plans as a starting point, or bring your own, and enjoy the process of designing and building your very own Natural Element Home.
Job-site Services at The Hardwood Mall
Home-building Experts are Here to Help
"Gain peace of mind from knowing that your land accomodates your design in the best way possible."
If you own land, you've already cleared one of the biggest hurdles to desinging and building a custom log and timber home. Utilize the experts from Natural Element Homes at the Hardwood Mall to maximize the harmony between your land and your home design. From initial site-planning consultation and preparation, to footprint outline and visualization, we are here to help. Get advice on the shape, size, and footprint of your home design relative to your design and gain peace-of-mind from knowing that your land accommodates your design in the best way possible.
Builder Network at the Hardwood Mall
Nationwide Network of Home Builders
"We know how important these relationships are, and we want the best for your project."
Natural Element Homes at the Hardwood Mall has a network of proven, quality builders, or you may use your own builder. Your builder should take responsibility for the project and control each step to ensure the quality expected is delivered. The builder should help to control costs and provide the highest value possible. They should communicate with you throughout the process and allow your involvement as desired. Most importantly, the builder should remain involved after you move in to confirm that your home performs properly.
If you ARE a contractor, we are on board to help.
If you HAVE a contractor, that's great! We will work with him/her.
If WE HAVE a builder in our network that you'd like to use, we will be happy to make an introduction.
If none of the the above are available, WE WILL help you in the search.
WE KNOW how important these relationships are, and we want the best for your project.
Interior Design and Finish Options at the Hardwood Mall
A Family Destination
Natural Element Homes at The Hardwood Mall is more than a custom home-building shop and interior goods store. It's an experience worthy of bringing the entire family. Stop by our gorgeous showroom and experience the hardwood glory for yourselves. Peruse our offerings and choose from a massive selection…
"The Hardwood Mall's interiors are a perfect match for your Natural Element Home!"
Hardwood Flooring
Cabinetry
Trim
Rough & Dimensional Lumber
Furniture
Tabletops & Slabs
Doors
Stain & Other Finish Materials
…and much more!
About Natural Element Homes at The Hardwood Mall
About The Hardwood Mall
The Hardwood Mall is a destination for all things wood, and also related to the home or workplace. As a material, wood is so ubiquitous in our lives that we hardly notice it, and for sure we take it for granted. In truth, wood is the way we bring the natural world into our living spaces to make that connection with the outdoors. In small ways, and sometimes in big ways, The Hardwood Mall brings the best that wood has to offer and makes it available for your life and home.
"The Hardwood Mall is a destination for all things wood and the perfect complement to a Natural Element Home."
About Dan Timble

Founder and President, Timber Home Services
At The Hardwood Mall, Dan Trimble is our resident log and timber frame home design specialist. Dan brings 23 years of experience designing specialty homes and shepherding projects through the process, producing some of the warmest, and most satisfying homes being lived in today. Building a specialty home is not just making a place to live, but an adventure that lasts a lifetime. It is not unusual for his clients to express their dream to build something unique, and when completed, have built a living experience that lasts for the rest of their days.
Some comments when meeting new folks:
"If we don't do this now we probably never will."
"This is our last house, and we want to do something special."
"This is for us to enjoy now, and for our family to enjoy when we're gone."
"We have been planning this for a long time. I have a stack of Log Home magazines that reaches the ceiling."
"We are only going to do this once, so let's get it right."
Some comments after we have built:
"Wow, I wish we had done this a long time ago."
"We are so glad we did this."
"Holy cow, that was quite an experience."
"Every day I get up and have to pinch myself to make sure this is real."
"Even after twenty years and over a hundred specialty homes, helping folks bring these unique homes to reality is still energizing, and a source of great pride for me. When done right, the satisfaction is enormous. I tell my kids, you will find your life's work when you're doing something that you can't not do. It's what I get to do every day."
– Dan Trimble
Get In Touch
Send a message using the contact form below…
Contact Natural Element Homes
At The Hardwood Mall
Feel free to contact us by phone or email, or schedule an appointment for a face-to-face consultation.
Natural Element Homes at The Hardwood Mall is open 9am – 4:30pm Monday – Friday and 9am – 3pm Saturday. Closed Sunday.
Natural Element Homes Corporate Offices are also open to the public. We are located halfway between Chattanooga and Knoxville in eastern Tennessee. I-75, Exit 60. 8am – 5pm Monday – Friday. 10am – 4pm Saturday. Closed Sunday. Click here to learn more.