Join the Best Team in the Custom Homes Industry
And be Part of the Ultimate Builder Solution
Building the Future of an INdustry
The One-Stop-Shop Approach
Natural Element Homes has established itself as a leader in the custom homes industry by offering a one-stop-shop home-building process. We aim to present clients with an easy, enjoyable experience in planning, designing, and building dream homes.
But our clients aren't the only beneficiaries of this winning formula. Because of our extraordinary products, services, and a proven business model, our Builders and Building Consultants reap the benefits, too! Natural Element Homes is looking for exemplary representatives to help propel us forward in the burgeoning custom homes industry.
As the market develops, Natural Element Homes intends to tap into its vast potential. The question is… do you?
What's it Worth to You to Have…
more homes to build and more time and resources to build them?
a professional Building Consultant to assist you and your client prior to construction?
detailed plans and materials specifications prior to your first meeting with a client?
greatly reduced changes after construction begins?
someone to perform take-offs and guarantee quantities and costs?
an entire team of professionals working with you on every project?
The Best Team with the Best Support
What We Do
At Natural Element Homes, we design, supply, and build extraordinary log and timber homes all over the USA. Each project we undertake is custom, and despite the complexity of building a custom home, we make the process simple, efficient, and all-inclusive. We've developed and streamlined our winning one-stop-shop formula so that all phases of the building process are covered under our umbrella.
Who We Are
An organization is nothing if not the very people it is comprised of. Natural Element Homes is proud of its people and their storied experiences together. From our marketing staff, to sales specialists, to designers and craftsmen, Natural Element Homes has prospered by relying on the individuals at the hub of the wheel. We're the educated, experienced, impassioned pioneers spearheading a still-developing phenomenon.
Where You Fit In
By offering a one-stop-shop home building process, Natural Element Homes is uniquely positioned to fill the demands of the marketplace. Everything needed to design, supply, and build a custom log or timber home is contained under the Natural Element Homes umbrella. Because of our unique approach, we are able to generate substantial opportunities for our Builders and Building Consultants.
Marketing Solutions
An attractive website with lead generation, logo development, local and national advertising, social media development, magazines, and more… Natural Element Homes helps you get your name out there.
Qualified Leads
We have generated strong interest in our product all over the United States. We pride ourselves on a high volume of high-quality prospects, and we go out of our way to procure more promising leads every day.
Client Managers
Our professional Building Consultants, Planners, Designers, and Estimating staff help you manage your clients, plan your projects, and estimate your costs. Get rid of the guesswork and get busy building homes!
Home Plan Library
Every home starts with a plan, and Natural Element Homes has created the most attractive portfolio of home plans in the industry. Our plans cover numerous home design paradigms and attract customers of varied aesthetic tastes.
Full-Service Design
Every project we undertake is designed by our seasoned in-house Drafting & Design Department. Our Designers routinely interact directly with Builders, Building Consultants, and clients. Customers love our Virtual Design Center, where they can collaborate with our designers in real time from the comfort of their own homes.
Versatile Logistics
Our unique ability to complete jobs anywhere in the country is a product of our world-class Logistics Department. Our experts can help you plan, procure, and produce any building material anywhere in the country. Our long history of successful jobs equips us with experience needed to help you get what you need, when you need it.
Top-Shelf Materials
Our homes are the best-looking homes around, and it's no accident! We use the highest-quality building materials available, and our cutting-edge manufacturing techniques bring modern precision to rustic components. Our hallmark Natural Elements offer the coveted aesthetic sought by a growing base of consumers.
Full-Fledged Support
When it comes to building custom homes, we've been around the block a time or two. By joining our team, you open up a pathway to that bedrock of experience and gain access to a network of professionals. Draw on our expertise and rely on us for guidance. As part of our team, you always get our wholehearted support.
Excellence in Construction. Excellence in Design.
The Best Plans in the Industry
Every home starts with a plan. Natural Element Homes proudly operates a full-service Drafting and Design Department that possesses decades of specialized experience in designing log and timber homes. By offering these services in-house, Natural Element Homes is able to completely design a client's home for a fraction of the price of typical residential architectural services.
Our Drafting and Design Department is one of the critical components of our recipe for success. As a Natural Element Homes Builder or Building Consultant, you will become accustomed to working closely with our Designers. Our cutting-edge Virtual Design Center allows you and your clients to collaborate with our Designers in real-time from the comfort of your own homes.
We differentiate from the competition by allowing you and your clients direct access to our designers. Clients can view their home in 3D and request changes that are made on-the-spot in real-time. It's fast and efficient, and our clients love it.
Our website features hundreds of high-quality home plans, complete with gorgeous architectural renderings, professional photography, downloadable PDF files, basic plan specifications, and up-to-date pricing information.
Home plans continue to be a strong driver of new lead generation and website traffic, and we consistently produce new, attractive home plans that our Builders and Building Consultants use to present themselves across a variety of mediums, including traditional advertising, digital advertising, and in-person trade shows.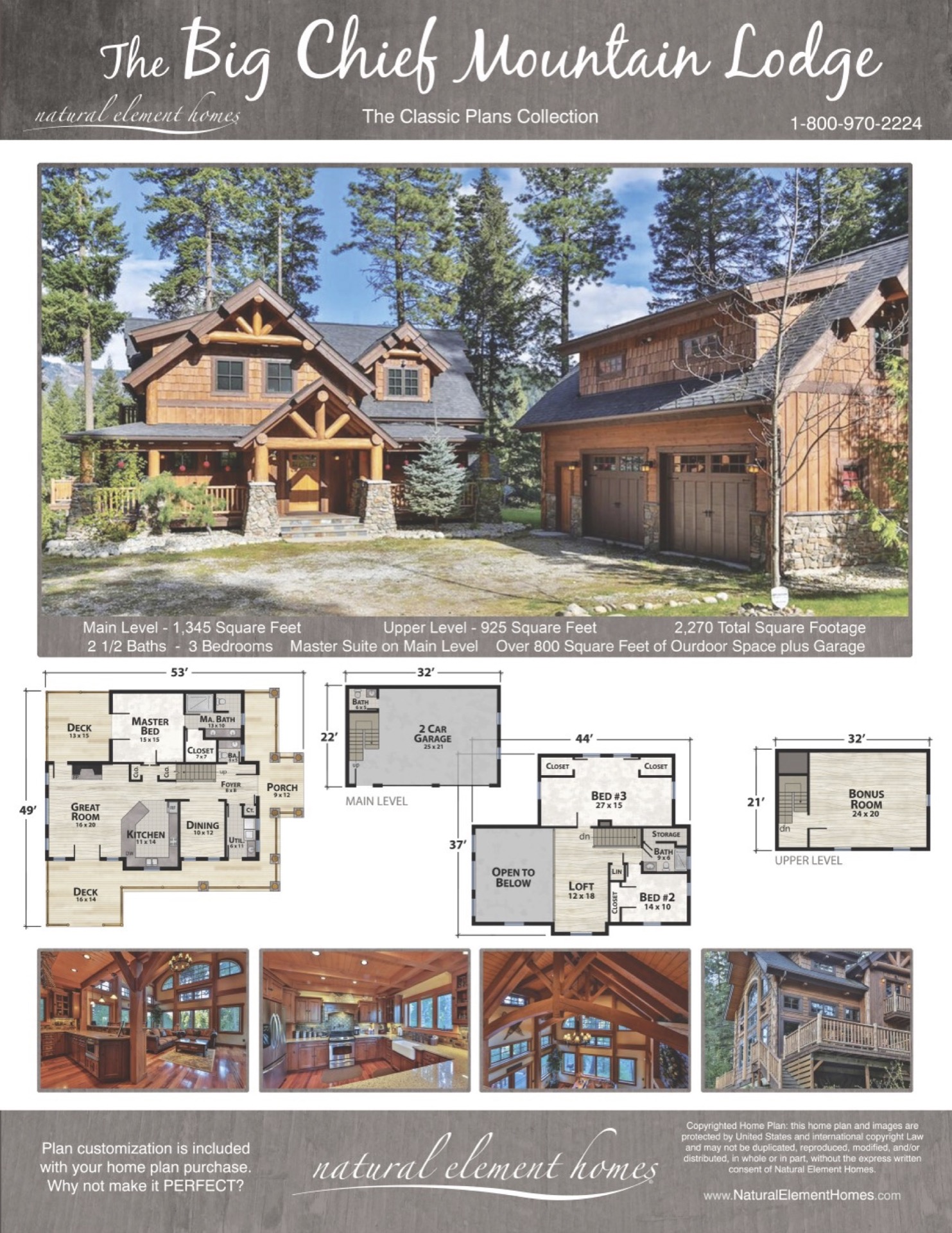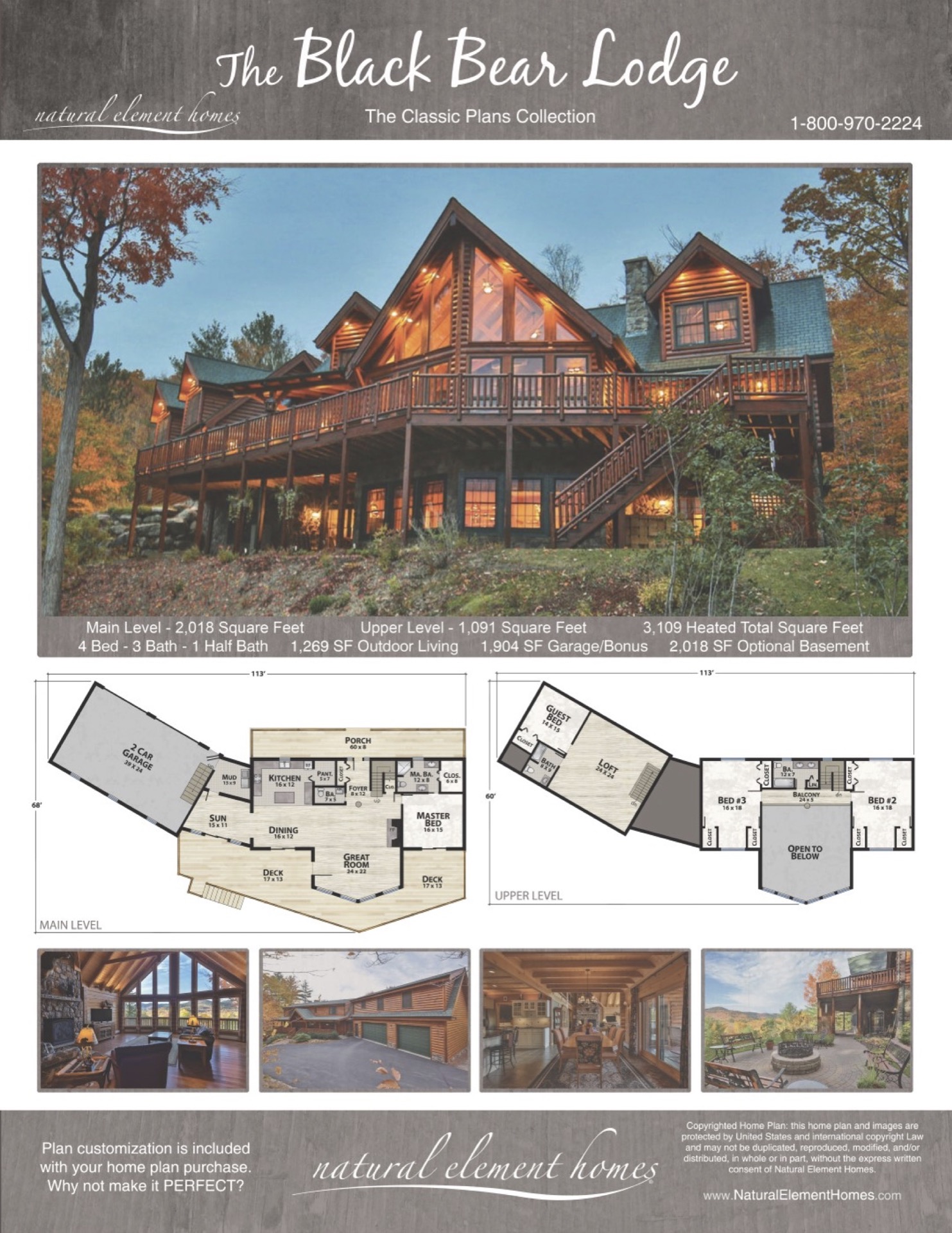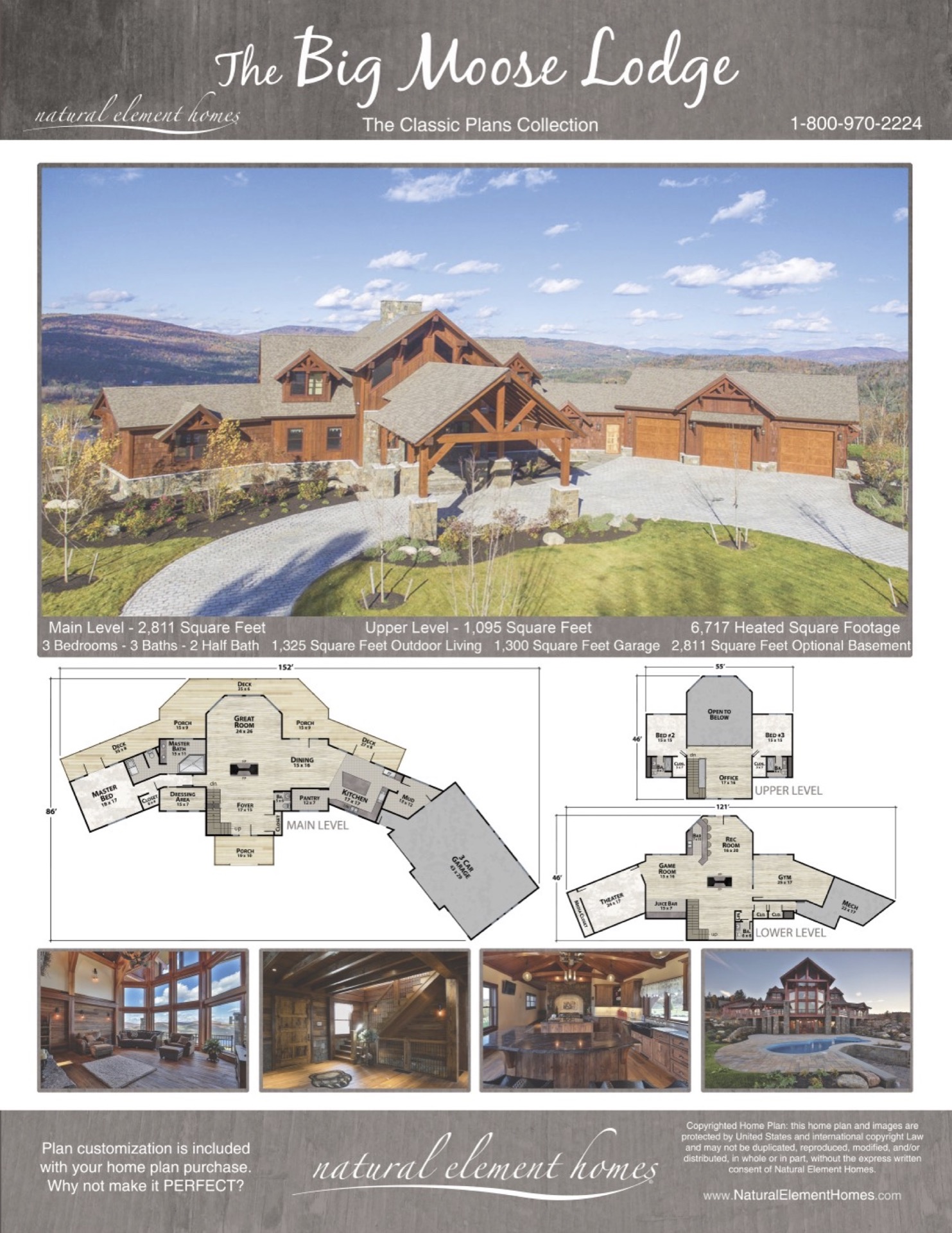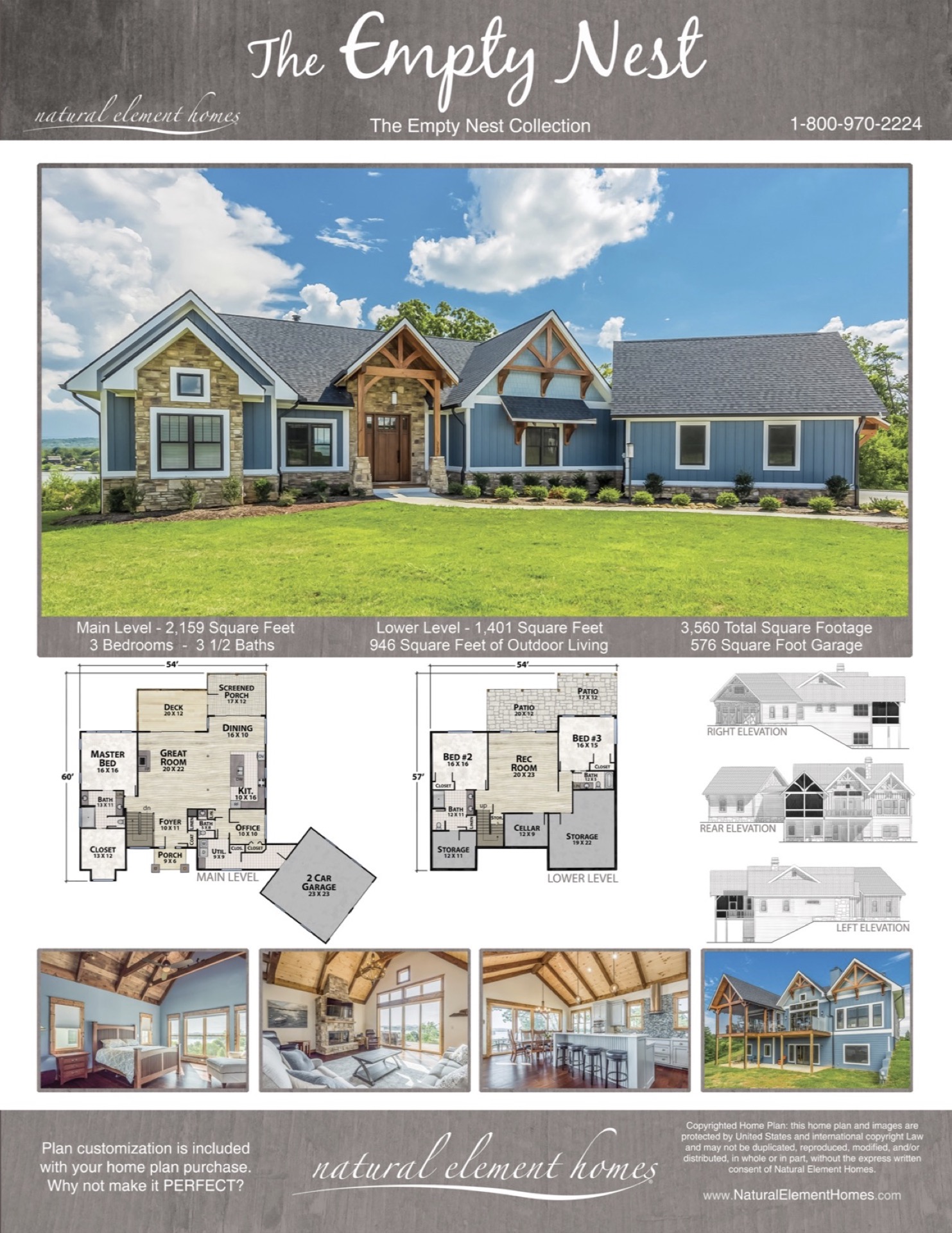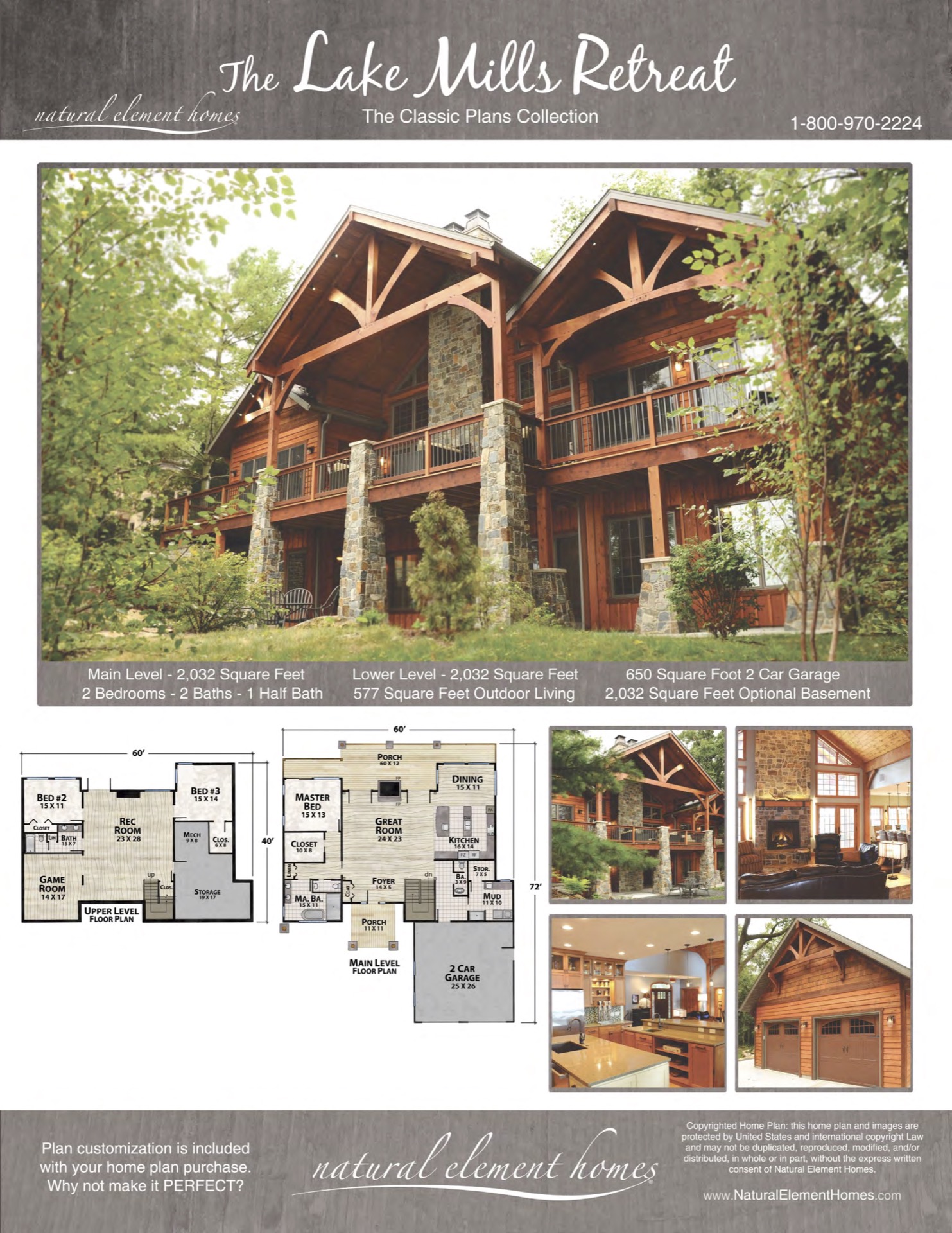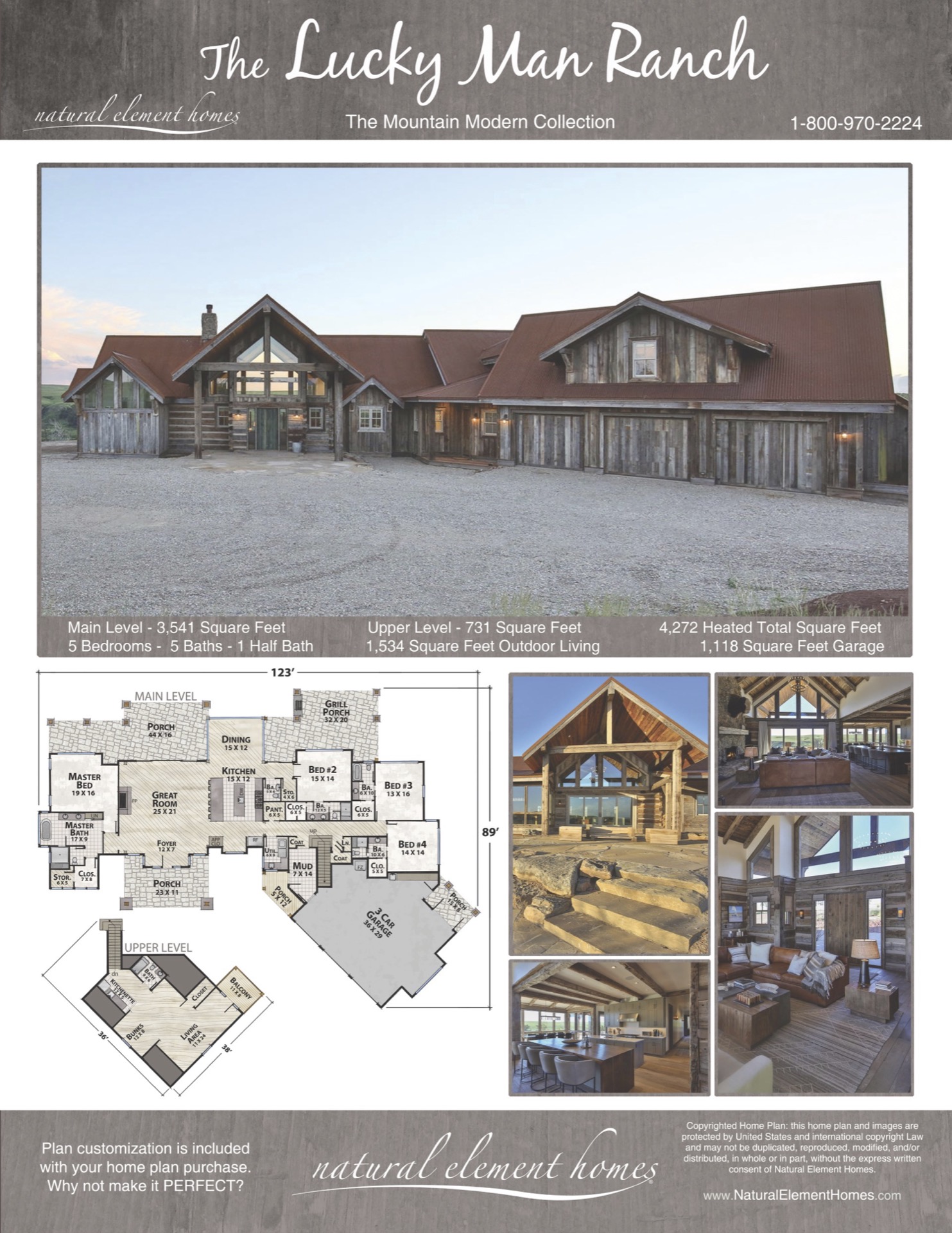 Old-World Craftsmanship Meets New-World Precision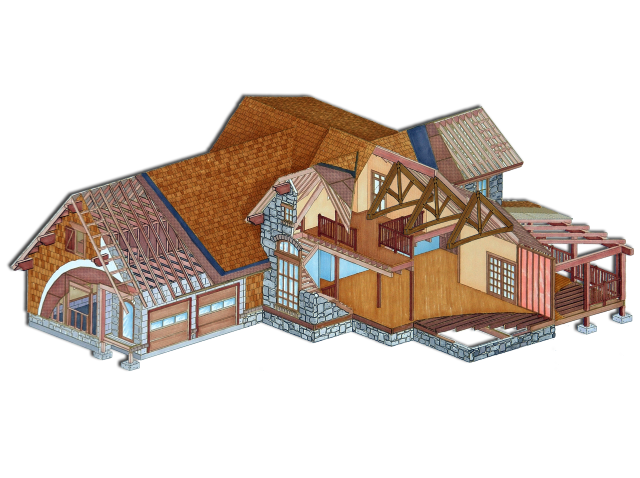 Hybrid Homes
Combining the cost-efficiency of conventional construction with the breathtaking optics of rustic accents and timber framing, the Hybrid home is Natural Element Homes' unique offering to a dynamic marketplace. Known for its cost-effectiveness and versatility, the Hybrid home is our most popular offering.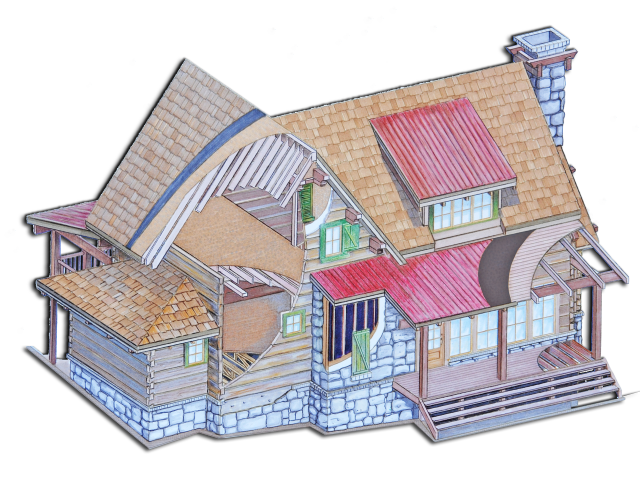 Log Homes
An old style of construction that hasn't even begun to lose its appeal, Log homes represent a distinctly-American vision of homesteading still clung to by legions of admirers. A healthy percentage of Natural Element Homes projects are constructed using this timeless construction method.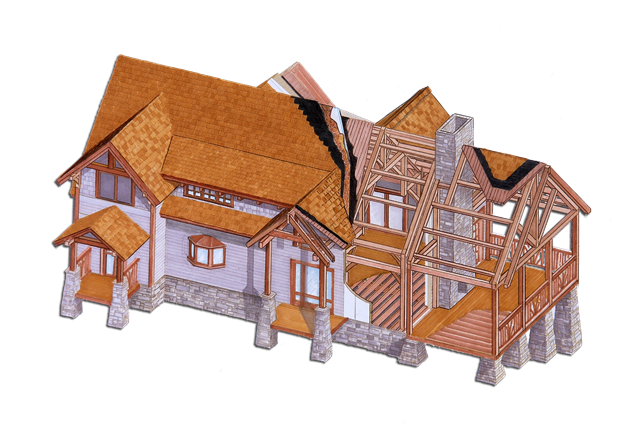 Timber Frame Homes
Warmth, strength, security… Timber Frame homes are the pinnacle of mountain-style construction. Large structural timbers support the home and provide focal context, while SIPs panels provide insulation and energy efficiency. Natural Element Homes builds the finest Timber Frame homes in the country.
Quality Materials, Revolutionary Techniques
Natural Element Homes combines the highest-quality building materials with revolutionary manufacturing techniques to provide the most attractive and coveted product line in the industry. Our iconic timber frames are produced using the cutting-edge technology of CAD-driven CNC cutting machines, and multiple timber surfacing options ensure variety and creative license for customers. Our log wall systems are innovative and energy-efficient, and we often add hand-crafted flair to mill-crafted precision. Here are a few highlights from our diverse line of products and services:
Timber frame porches and outdoor rooms
Reclaimed and recovered beams
So What are You Waiting For?
Don't Miss This Opportunity
Building custom log and timber homes is a challenging business! For clients, the stakes are daunting and the margin for error is small. Fractional mistakes can produce significant consequences. It's risky to go it alone in this world, and oftentimes, it's simply not possible. Builders and Building Consultants that position themselves under the umbrella of Natural Element Homes don't have to go it alone. Instead, they join a team of professionals and immediately add numerous resources to their business. By joining Natural Element Homes, you grant yourself access to a team of professionals, unparalleled by counterparts in the log and timber homes industry. But our team of experts isn't the only asset you'll secure as you embark on your journey; you'll also have access to the many tools we employ in our day-to-day operations, the stellar reputation we've earned over the years, and of course, our stunning line of top-notch products and services. So, what're you waiting for?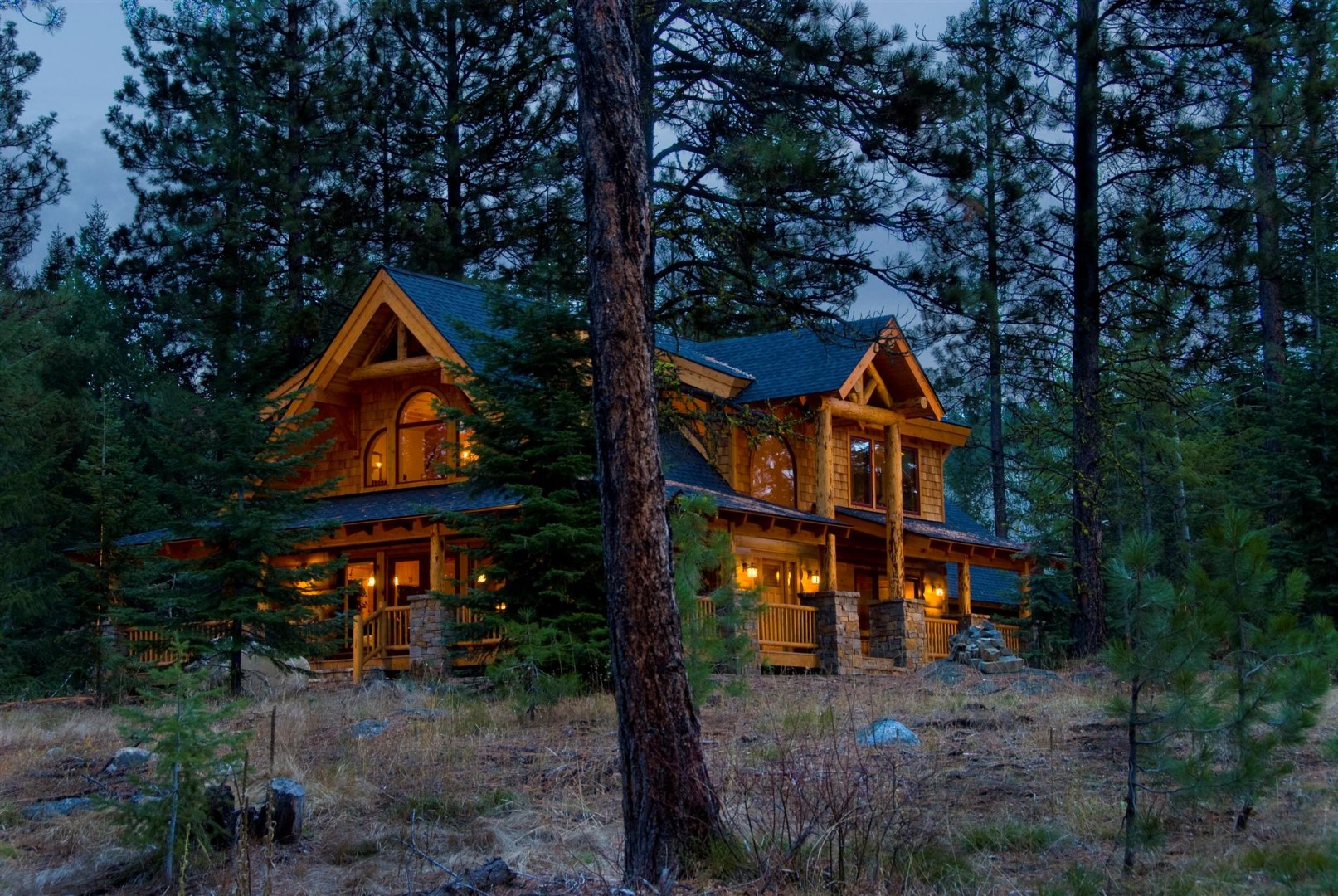 Interested? Fill out this form...