New and popular home plans. Log Homes, Timber Frame Homes, and Hybrid Homes.
Log Home Plan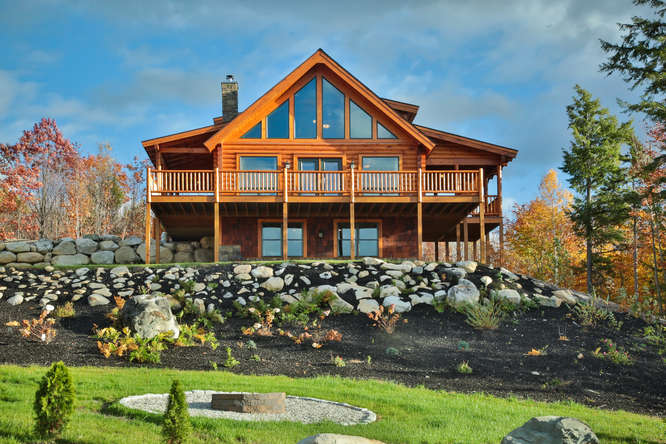 Vista View Camp
– 2 Bedrooms
– 2 Baths
– 1,026 SF Main Level
– 573 SF Upper Level
– 868 SF Porch / Deck
Ready for customization (call 1-800-970-CABIN)
Hybrid Home Plan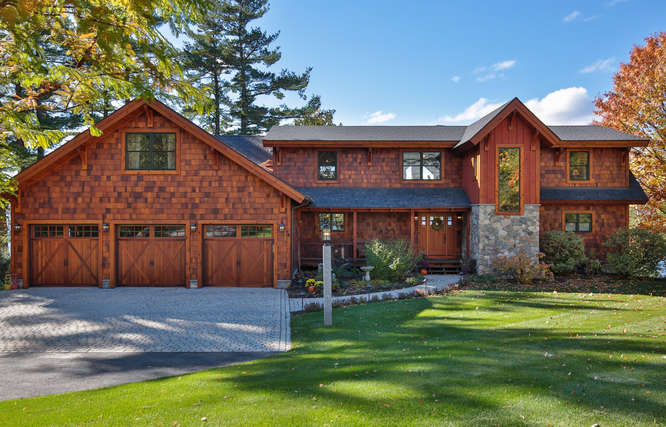 Wailing Loon Lodge
– 4 Bedrooms
– 3 Baths
– 2,221 SF Main Level
– 1,537 SF Upper Level
– 1,157 SF Porch / Deck
Ready for customization (call 1-800-970-CABIN)
Timber Frame Home Plan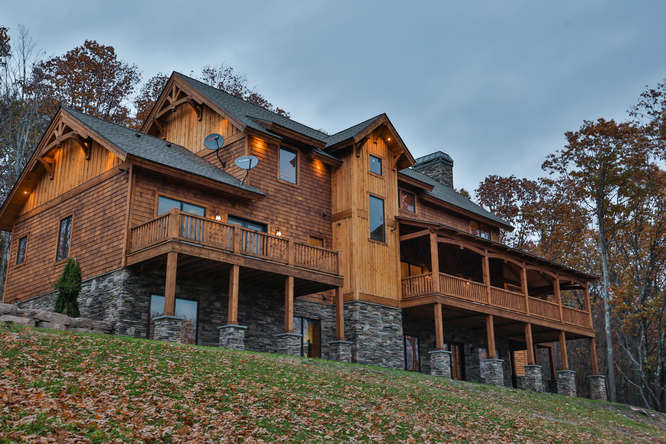 Ravens Nest North
– 3 Bedrooms
– 2 Baths
– 2,018 SF Main Level
– 924 SF Upper Level
– 1,411 Deck / Porch
Ready for customization (call 1-800-970-CABIN)
Any Home Plan…
Any Way You Want It

!

Our Virtual Design Center allows you to collaborate at every step of the design process and immediately view the effects of any design changes you're considering. You view your home plans online and speak directly with your designer as you watch your changes being made onscreen in real time. Next you'll be able to view a 3-D model of your altered floor plan, and you can take a virtual "tour" of your redesigned house to see just how it will look and feel.

The best part is you don't have to operate any software; just sit back and watch as your dreams and ideas move a step closer to reality. Check out the demo video here!
Three methods of construction… Unlimited options…
Log

Homes,

Timber Frame

Homes,

Hybrid

Homes

Learn more about Natural Element Homes' Building Systems…
The timeless classic...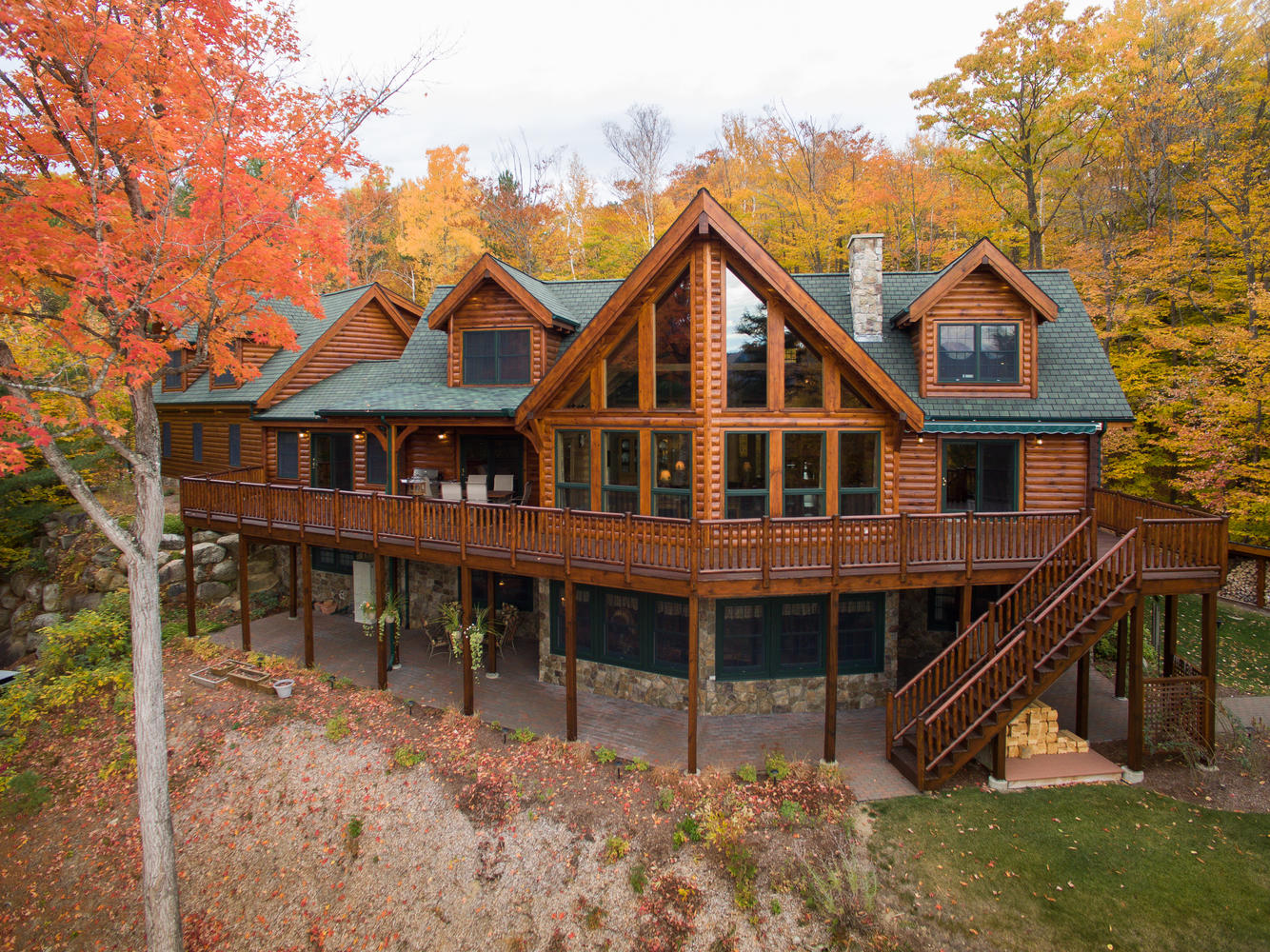 Log

Homes

A log home features solid logs for its perimeter structural walls. The walls of a log home are its most distinguishing feature, and Natural Element Homes offers a wide variety of log home styles, cuts, finishes, and corner joinery. Our most widely chosen specie for logs is Eastern White Pine, but we also offer Western Red Cedar, Cypress, Southern Yellow Pine, and more. We also provide a pre-cut log wall system with logs cut-to-length, numbered and lettered to fit together with ease.
The best of both worlds...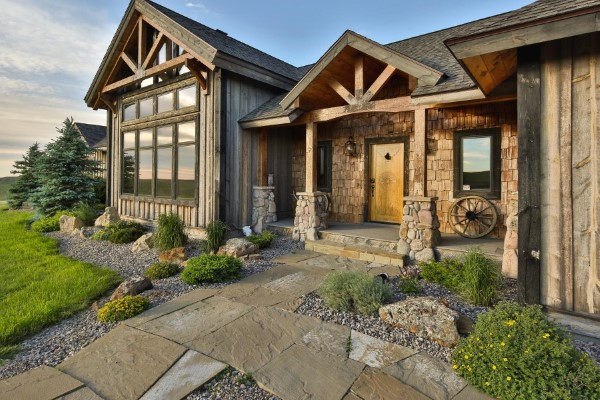 Hybrid

Homes

A hybrid home utilizes conventional stick-built construction to provide the super structure of the home. Typically, some degree of timber frame is also included in the construction. The timber frame is employed in specific areas of the home where "the wow factor" is most desired, such as in the great room, kitchen and dining areas. The remainder of the home can be constructed without the use of timber or with limited use of timber.
The best of the best...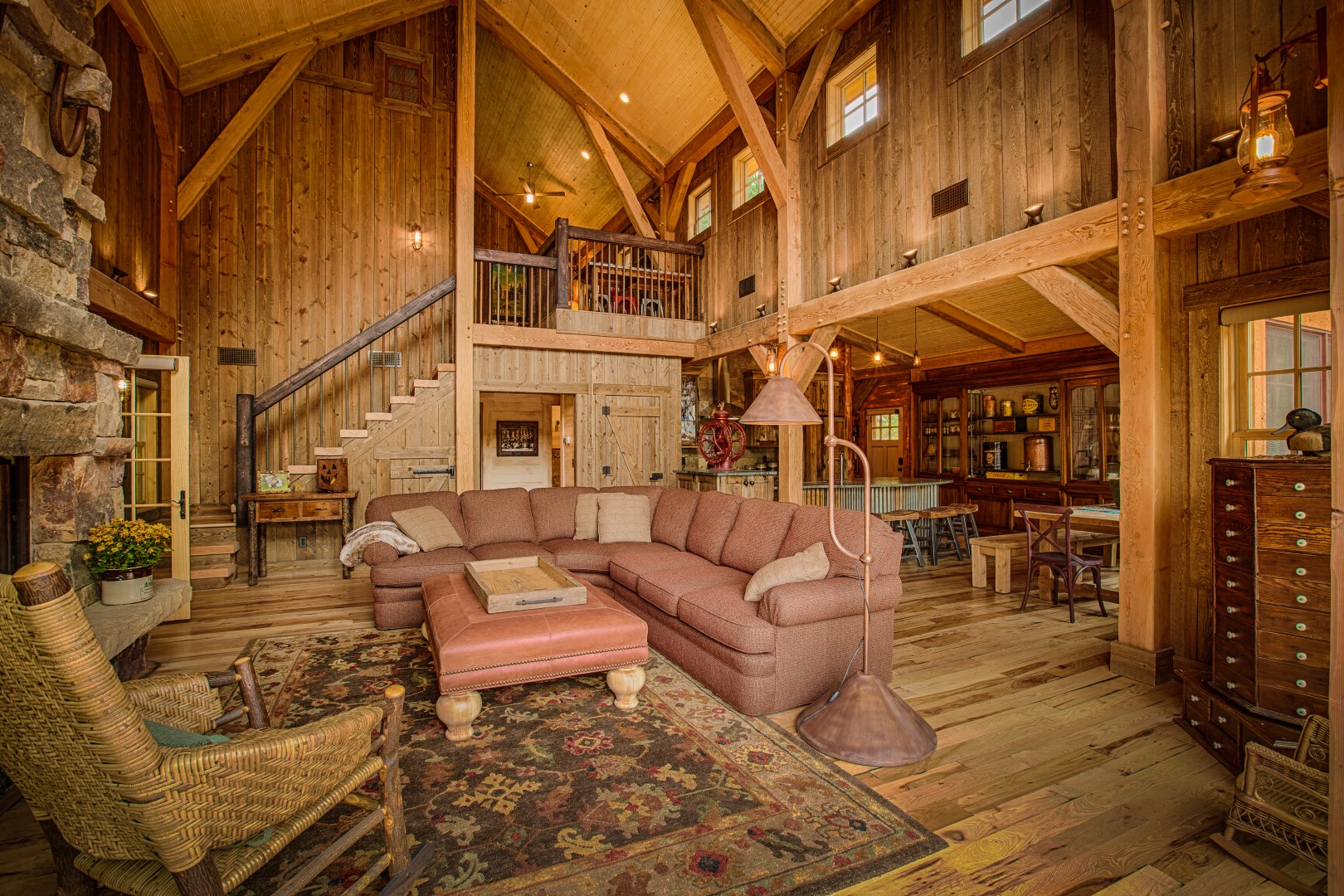 Timber Frame

Homes

Timber frame homes feature large structural wooden beams visible throughout the interior which act as the structural skeleton of the home. The timbers are cut to fit together and connect with specialized joinery such as mortise-and-tennon connections held tightly together by wooden pegs. The timber frame serves the dual role of providing structure for the home as well as artistic beauty. Timber frame construction techniques have been used for hundreds of years throughout the world.
Come see us at our campus in Sweetwater, Tennessee…
Models Open!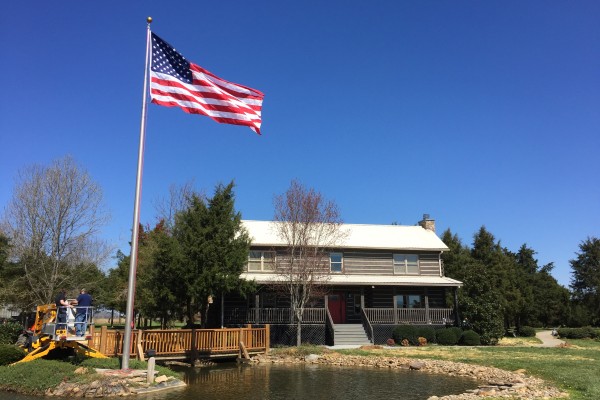 Natural Element Homes
Call or visit online or in person…
We are halfway between Chattanooga and Knoxville in eastern Tennessee.
I-75, Exit 60. 8am – 5pm M-F, 10am – 4pm Saturday, closed Sunday.