Natural Element
Timber Frame Homes
The pinnacle of log & timber construction…
Timber frame homes feature large structural wooden beams visible throughout the interior which act as the structural skeleton of the home. The timbers are cut to fit together and connect with specialized joinery such as mortise-and-tennon connections held tightly together by wooden pegs. The timber frame serves the dual role of providing structure for the home as well as artistic beauty. Timber frame construction techniques have been used for hundreds of years throughout the world.
Natural Element Homes uses CNC equipment to produce high-quality, precision-milled timber frame systems. We offer Douglas Fir as our primary timber specie. We also use White Pine, Oak, Cypress, Western Red Cedar, and Southern Yellow Pine timber species. We produce both EPS and URE SIP panel systems to enclose our frames — keeping the elements out. Conventional stick-frame enclosures are also utilized.
Natural Element
Timber Frame Home Photos
Enjoy these hand-picked images…
Unlimited creative freedom…
Timber Frame Home Styles

&

Options

The true timber frame home may require more specialized labor and front-end costs and is generally the most costly of our building systems.
Structural timber frame skeleton provides the structure of the home
Timber frame throughout the entire home
SIP Panel exterior enclosure
Timber frame joinery is either cut by hand or by use of computer controlled machinery (CNC). Once the free-standing timber frame structure is assembled, the timber frame is wrapped to form the outer enclosure of the home. Common methods utilized to wrap a frame include Structural Insulated Panels (SIPs). The timber frame is wrapped with SIPs that span the large spaces between each timber of the frame. SIPs are made by gluing a sheet of Oriented Strand Board (OSB) to both sides of a solid foam core to form one monolithic panel. Common foam core types include Expanded Polystyrene (EPS) and Polyurethane (URE). SIPs are typically pre-cut with CNC machinery to precisely fit the outside of the timber frame. SIPs are strong, energy efficient, and are known for their superior insulation capabilities. Another common way to wrap a timber frame is to use conventional wood framing practices as common to a "stick-built" home — 2×6 framed walls and 2x framed roofs can be built around the timber frame to enclose it. True timber frame homes built in this manner will generally cost about 20–30% more than a conventionally framed home that does not utilize structural timber frame.
Enjoy the guide to timber frame home style and finishing options below. For the best viewing experience, click the fullscreen button


in the lower right corner below…
Choose From Unique
Natural Elements

…
Over 40 available sidings
Timber Frame Porches & Outdoor Rooms
Knotty Juniper posts
Natural sawn woods
Skip-peeled posts
Barky log sidings
Natural taper posts
Rusted barn tin
Mountain ivy twig railings
Tobacco stick railings
Hand-split Cedar Shakes
Specialty Sidings
Copper, Iron, Stone

Hand-hewn beams
Antique beams and logs
Reclaimed beams
Recovered beams
Historical Reclaimed Woods
Bark sidings, posts, & rails
Wormy Chestnut
Fresh sawn beams
Wire brush finishes
Barn wood materials
Reclaimed brick
Log Wall Systems for additions
Timber Frame Accents
Natural Element Interiors
The way your home is decorated is one of the most important things about it. The rooms of your home should engage your emotions and lift your spirits, but such great spaces don't just happen. Some people have a knack for putting rooms together in a way that is not only pleasing to the eye but also functional. It seems so easy when you experience a well decorated home, but most people cannot pull everything together to make this happen.
Natural Element Interiors is devoted to properly decorating the spaces of your home based on scale and proportion, balance, rhythm, emphasis and harmony. We consider space, line, shape and mass, textures, light, color and pattern. We use our knowledge and experience in these areas to make your home comfortable, beautiful and functional.
Natural Element Interiors offers a physical store for elements, accessories and resources to use in your decorating. We also offer interior design services and consultation to help you enhance your style, solve problems, prevent costly mistakes, and simplify your life as you decorate your home.
Sometimes all you might need is a few hours of consultation and advice, and we offer consultation services to discuss furniture placement, colors, textures, function and a lot more. You'll likely be amazed at what we can accomplish together in just a few hours. We can help you pull it all together and make your home a place that touches your very soul.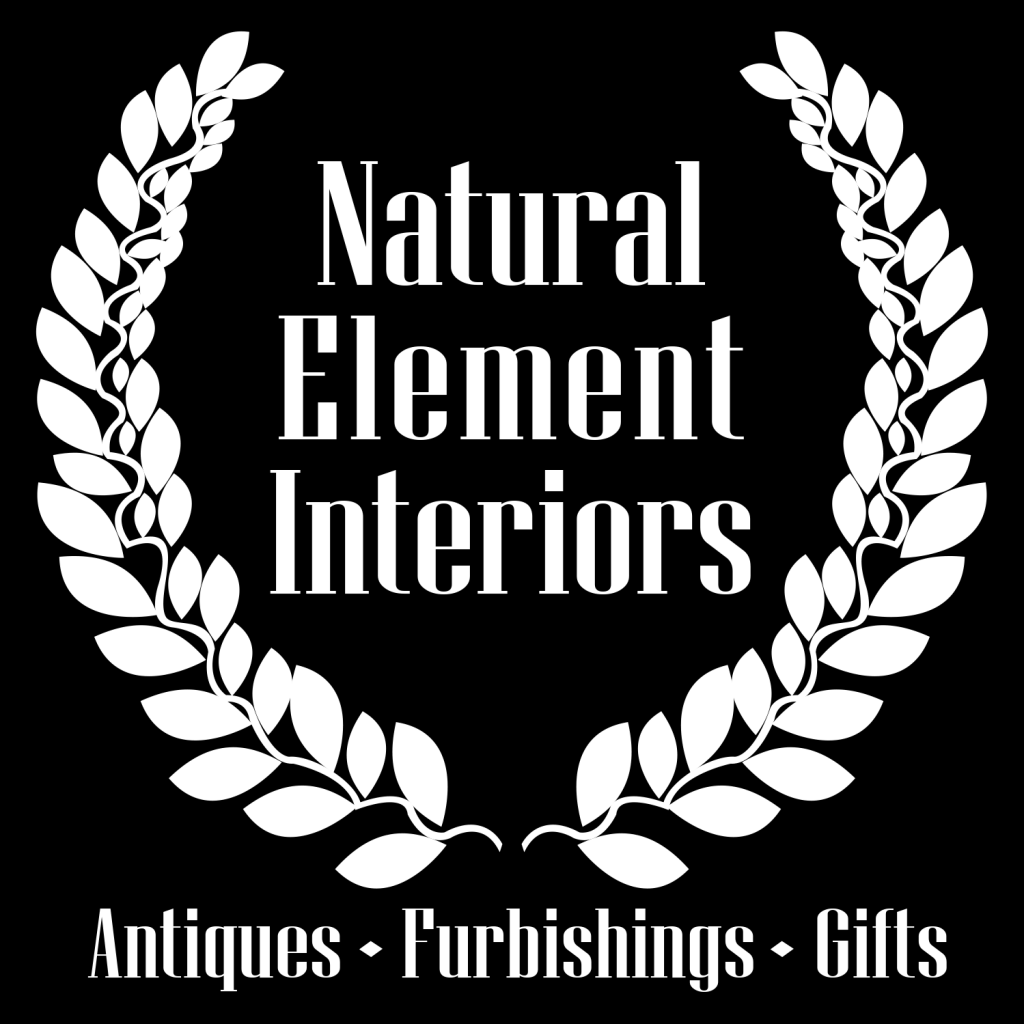 Natural Element Interiors
211 North Main Street
Sweetwater, Tennessee 37874
423-836-9189
Open Monday – Friday 10AM – 5:30PM
Open Saturday 10AM – 4PM
The best timber frame home starts with the best plan…
Popular
Timber Frame Home Floor Plans

from Natural Element Homes

These are just a few of our many timber frame home plans. We've got lots more, and we love to customize them!
Unique Plan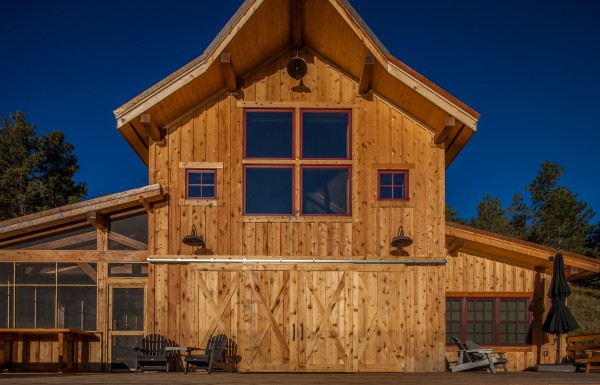 Rocky Mountain Retreat
– 3 Bedrooms
– 2 Baths
– 1,517 SF Main Level
– 364 SF Upper Level
– 1,260 SF Porch / Deck
Ready for customization (call 1-800-970-CABIN)
–
Main Level Master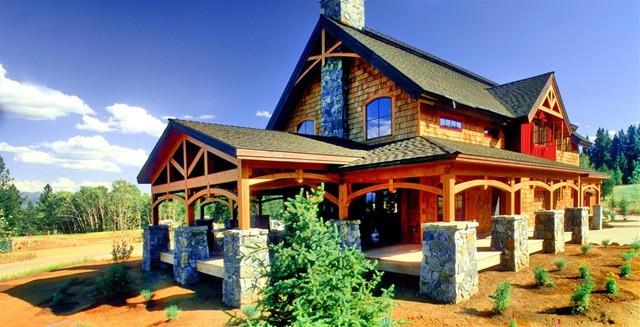 Ravens Nest
– 3 Bedrooms
– 3 Baths
– 1,979 SF Main Level
– 868 SF Upper Level
– 1,417 SF Porch / Deck
Ready for customization (call 1-800-970-CABIN)
–
Home of the Year Winner!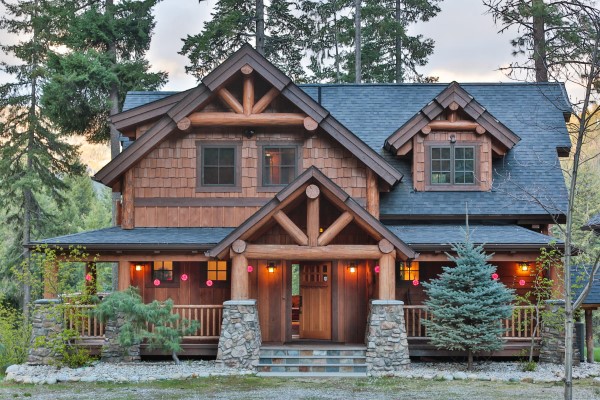 Big Chief Mountain Lodge
– 3 Bedrooms
– 3 Baths
– 1,345 SF Main Level
– 925 SF Upper Level
– 936 SF Porch / Deck
Ready for customization (call 1-800-970-CABIN)
–
Any Timber Frame Home Plan…
The Way You Want It

!

Our Virtual Design Center allows you to collaborate at every step of the design process and immediately view the effects of any design changes you're considering. You view your timber home plans online and speak directly with your designer as you watch your changes being made onscreen in real time. Next you'll be able to view a 3-D model of your altered floor plan, and you can take a virtual "tour" of your redesigned timber frame home to see just how it will look and feel.

The best part is you don't have to operate any software; just sit back and watch as your dreams and ideas move a step closer to reality. Check out the demo video here!
Today

is the Day!

There are several considerations when choosing a timber frame home company to work with, but none are more important than the culture of the company. Our culture is one of effectiveness, honesty, innovation, and quality. We are different. We don't just provide great timber frame homes, we provide great experiences in planning, designing and building your home of homes, so feel free to dream. Our ultimate goal is for you to tell your friends and family that we did a great job for you. At Natural Element Homes, we choose to do the following:
Follow a strict code of ethics
Grade our logs and timbers to ensure quality
Provide a construction manual for clients and builders to illustrate proper construction techniques
Provide innovative ideas to timber frame building technologies
Provide free information and advice to make smart choices
But we don't stop here. We have never been satisfied to simply follow the group of timber frame home companies. We much prefer to lead the way, and we do. You are probably like us, and you want your timber frame home to not be just like everyone else's. If so, we may be perfect for each other. People who choose a Natural Element Home want something different, a home that is a notch above the usual cookie-cutter design and reflects their taste and lifestyle. We help you create a timber frame home that is uniquely you. Our customers have the need for a pleasurable, stress-free experience that is comprehensive in nature (everything needed — not just bits and pieces). We are truly a one-stop-shop and either provide or facilitate everything needed to build a new home. We have in-house design services, log and timber manufacturing facilities, and a network of builders covering the USA. We also facilitate site planners, interior designers, lighting professionals, financing options, solar and geothermal professionals, landscape architecture, and green building standards. Everything you need is under our roof!
Contact Us
Get started designing your dream home today…
We are halfway between Chattanooga and Knoxville in eastern Tennessee.
I-75, Exit 60. 8am – 5pm M-F, 10am – 4pm Saturday, closed Sunday.