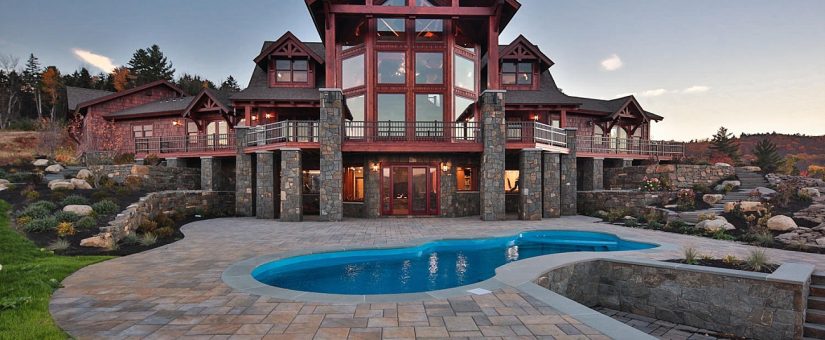 Timber frame construction is among the oldest of building techniques. Timber frame homes feature large structural wooden beams, often visible throughout the entirety of the home's interior. In addition to acting as the structural skeleton of the home, the timber frame also serves as a focal centerpiece.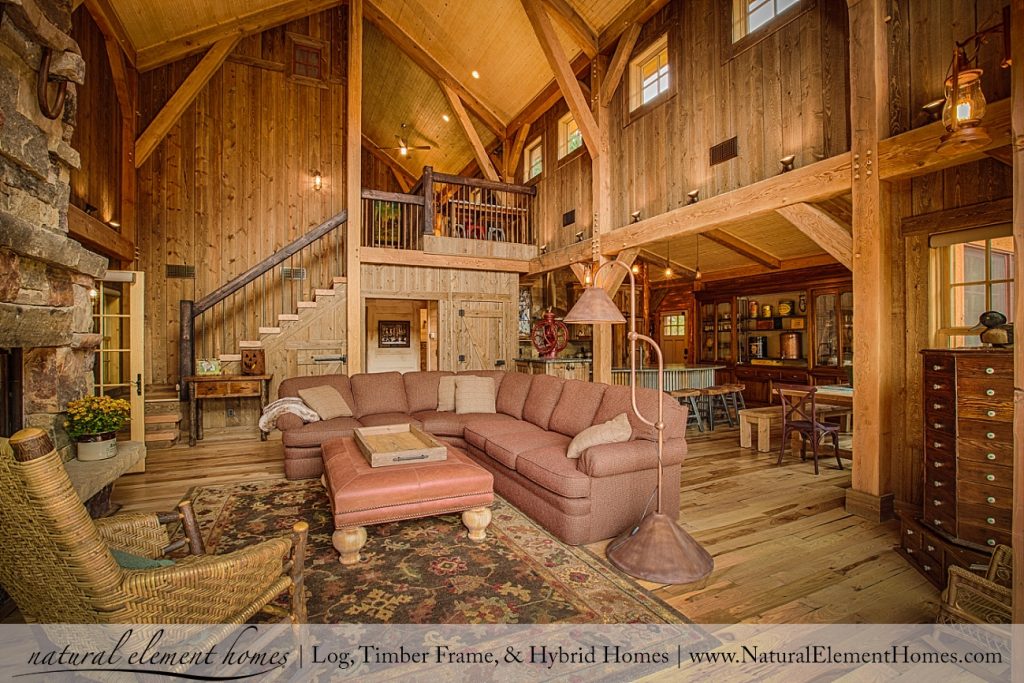 Typically, timber frame homes utilize precision-cut heavy timbers, which are connected with specialized joinery and held together by wooden pegs. Our high-quality, precision-milled timber frames are primarily of the Douglas Fir specie, but we also utilize White Pine, Oak, Cypress, Western Red Cedar, and Southern Yellow Pine species. The timber frame is wrapped in Structural Insulated Panels, a unique and highly-effective method of insulation.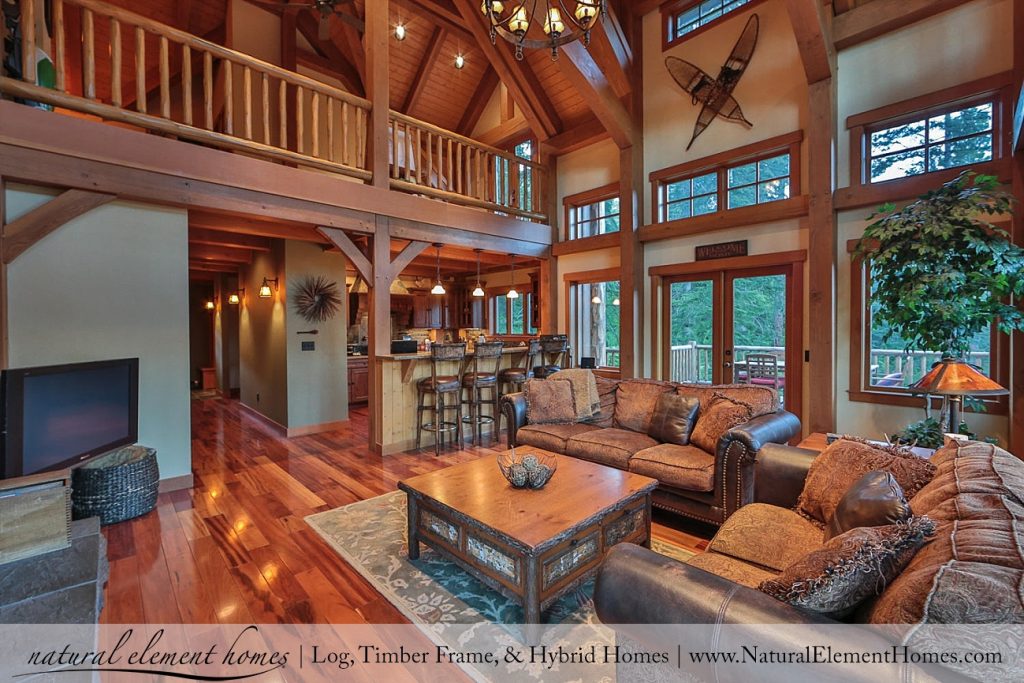 Clients choose timber frame construction for a variety of reasons. Most of the time, this choice is driven by a desire for a "Natural Element" aesthetic without the use of logs. Other times, this choice is motivated by more practical reasons, such as the stellar energy-efficiency provided by timber frame homes.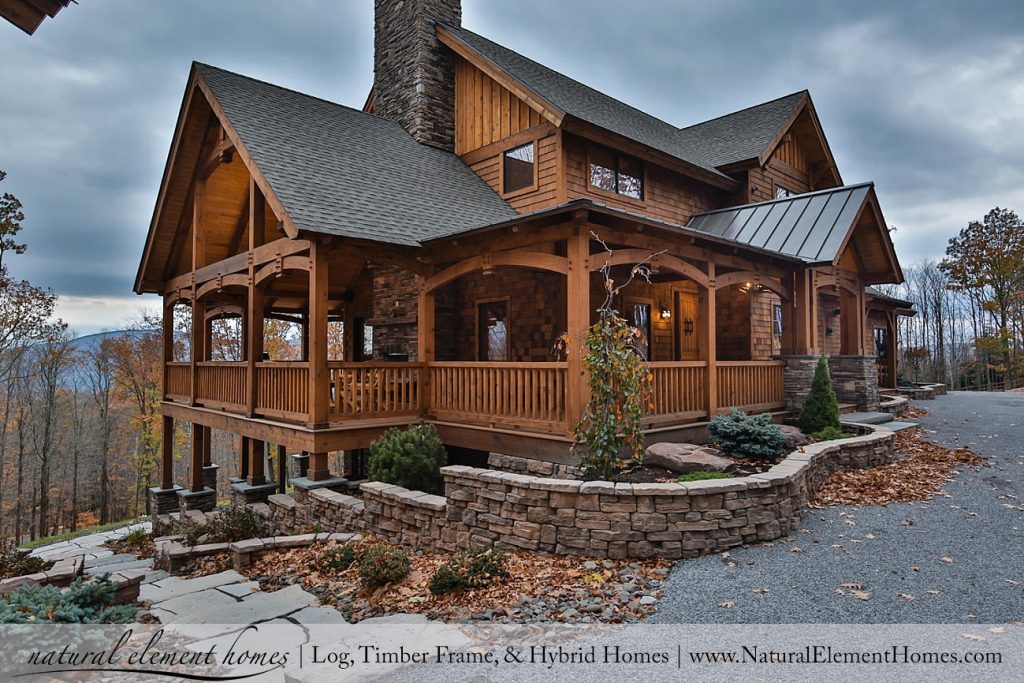 Regardless of the reason for choosing the timber frame construction paradigm, we can say with confidence that you can't go wrong with a timber frame. Besides good looks, efficiency, and durability, timber frames are also very versatile; they fit in with just about any aesthetic focus. Warm, rustic, classical, farmhouse, clubhouse, hunting lodge, mountain house… the list goes on an on!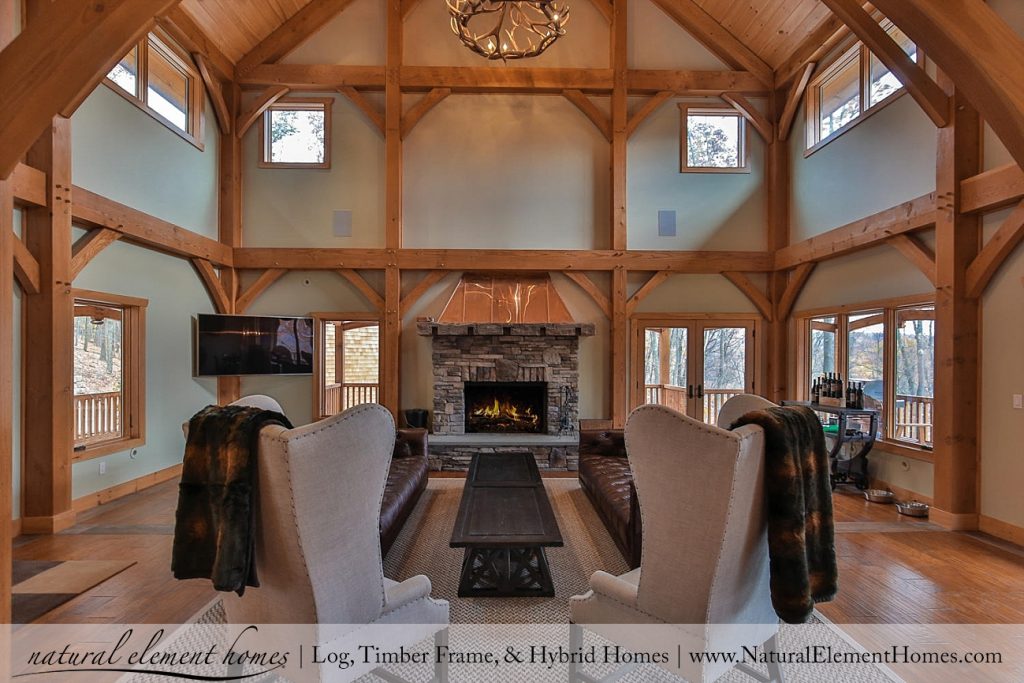 At the end of the day, though, each customer possesses a totally separate but equally valuable vision for their dream home. And no matter what your vision is, we feel that we can help you turn your dream home into your real home. Our unique process is easy and fun; we walk with you through the entire home-building affair, from planning, to designing, to building and decorating. If you're interested in timber frame construction, don't hesitate to contact us. We'll be happy to discuss your hopes and dreams and help you get started with your project.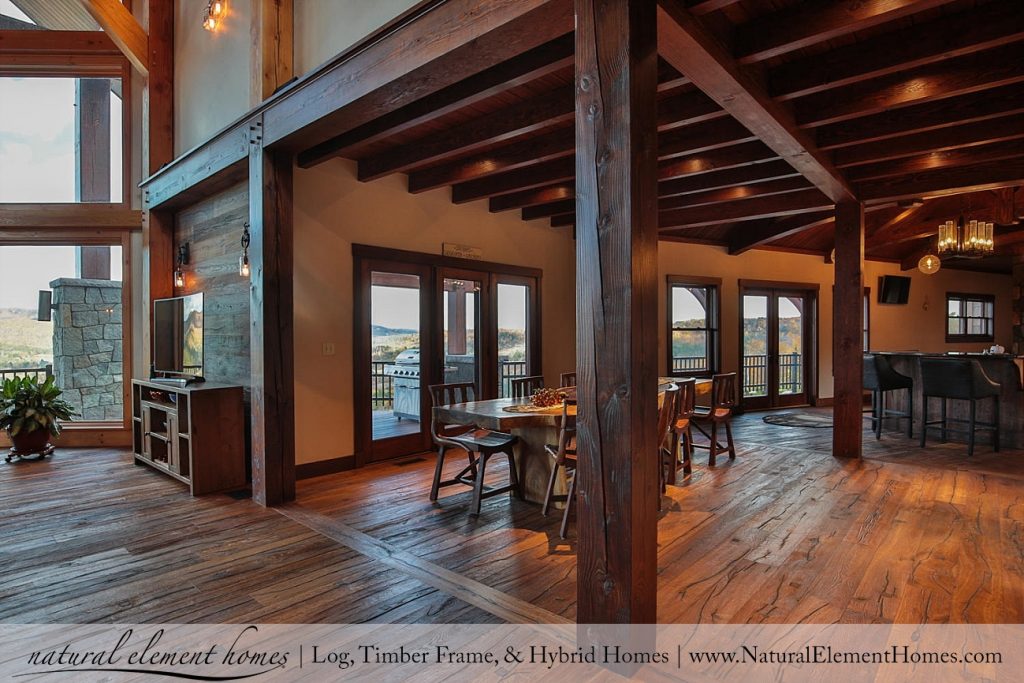 Check out these additional timber frame resources: