Outdoor Living
It's never been so inviting…
Extend the Beauty of Your Home
Extend the beauty of your home with a Natural Element Home Outdoor Great Room. Designed to tempt you beyond the luxury of your home, your outdoor great room can include a place to cook, an area to dine, a fireplace for gathering, and aliving room for comfortable lounging.
Define Your Outdoor Space
Define your outdoor space with our post-and-beam pavilions and pergolas. Gather your family and friends and enjoy the splendor of an outdoor living area that's built with natural beauty in mind.
Building Life's Big Events
Whether you're looking for residential comforts or commercial attractions, we can design the perfect structure for you. From post-and-beam pavilions and pergolas, to grand wedding barns and event centers, we can do it all! For unique log and timber structures with unmatched character, choose Natural Element Homes.
Dream it. Plan it. See it.
Your vision comes to life while our team shapes it for you. Choose and/or customize a design from our library, or create a custom design that reflects your taste and personality.
Experience Your Design
Cutting-edge 3D modeling software allows you to experience your design before it's built. The Virtual Design Center puts you in collaboration with our designers at every phase of the process. View your plans online, speak directly with your designer, and take a tour of your future favorite place.
"Our Nest" Outdoor Living Pavilion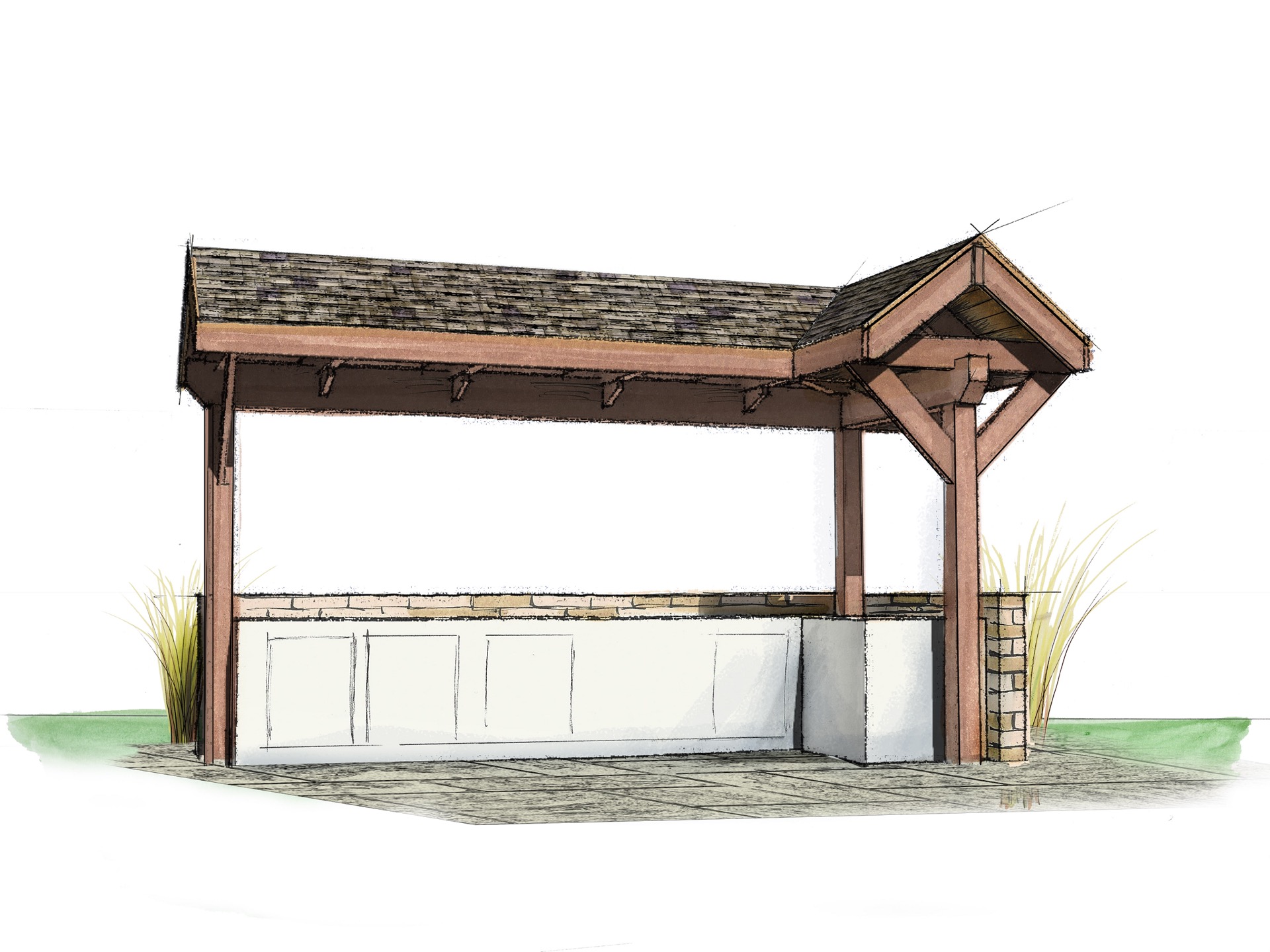 Outdoor Grilling Pavilions